Hello Gemmies! I have some new Blood Web Chronicles news to share with you today! Witches of Barcelona by Caedis Knight is the second novel in The Blood Web Chronicles series. And........ it is now available in paperback format! You can order a paperback copy from all major booksellers. But wait, there's more! Witches of Barcelona will also be available in audio format next month! So you will be able to get your Blood Web Chronicles fix, no matter your reading format preference! If you are not familiar with the series and want to dive in, listed below is the reading order to help get you started.
Reading Order:
Book 0.5: Sirens of Los Angeles
Book 1: Vampires of Moscow
Book 2: Witches of Barcelona
Synopsis of Witches of Barcelona:
Saskia de la Cruz is a Verity Witch and investigative reporter for The Blood Web Chronicle, the biggest news outlet on the paranormal Blood Web.
After escaping murderous Vampires in snowy Moscow, Saskia can't imagine a more difficult or more dangerous mission. That is until her editor sends her to Barcelona to investigate a high profile disappearance at the Mage Association, which just happens to be run by her evil mother Solina.
Saskia's plan is to spend as little time in Barcelona as possible, until she meets three junior members of the MA who know more than they let on - including information on Saskia's missing sister, Mikayla. Among her new leads is Catalan bruixa Luisa, who has a hold over Saskia stronger than any magic.
It doesn't take long until Saskia finds herself under the glittering spell of MA high society, where morals are few and magic is law. Can Saskia escape the clutches of a world that's always been dangerous for her, before it turns deadly?
The dynamic duo that is Caedis Knight is also hard at work on a Christmas Novella that will be available for a December 2021 release! Ho, Ho, Ho to us!!! The title and cover design are still TBD, but if the other books are anything to go by, I'm sure they will be fabulous!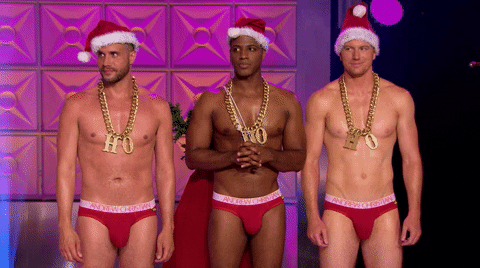 This series is so wonderful, you get paranormal action, noir mysteries, steamy romance, and sarcastic humor. It's perfect to curl up with on a cold night! Are you looking forward to the Christmas Novella? Have you read any of the other books in the series? Let me know by leaving a comment below. Happy Reading!