Hello Gemmies! I have some new Blood Web Chronicles news to share with you today! The dynamic duo that is Caedis Knight announced the title of the second novella in The Blood Web Chronicles series......Goblins of Lapland. This novella will also be a Christmas special! Goblins of Lapland will be available for a December 2021 release! Ho, Ho, Ho to us!!! A specific release date and cover have not been revealed yet, but i'm sure this tale will be fun and flirty!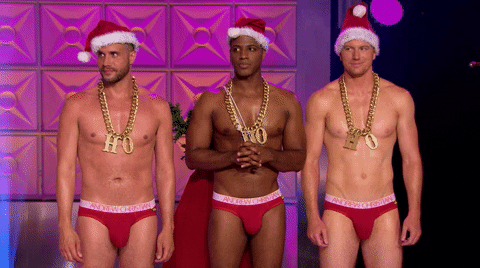 Caedis Knight also revealed the title and cover for the third book in the series.......Wolves of Berlin. You can pre-order an e-book now. Information on paperback and audio editions should be coming soon. If you are not familiar with the series and want to dive in, listed below is the reading order to help get you started.
Reading Order:
Book 0.5: Sirens of Los Angeles
Book 1: Vampires of Moscow
Book 2: Witches of Barcelona
Book 3: Wolves of Berlin
Synopsis:
When Saskia learns that the answer to her sister's disappearance may be linked to Werewolves in Germany, she's on a plane to Berlin faster than you can say Lederhosen.
But what she doesn't expect to find is a community of shunned techie Werewolves squatting in an abandoned fire station, led by a vigilante Alpha named Demir. Werewolves across the city are being poisoned, and exiled Demir is determined to bring the killer to justice. In an effort to get answers, Saskia teams up with the brooding leader and his team of clawed coding outlaws.
Will Saskia discover who is poisoning local Werewolves, and how they are linked to her sister's disappearance, before she's swept up in deadly Werewolf gang wars?
From Berghain Vampires to Tiergarten Shifters, Saskia is about to learn that Berlin truly is a wicked full moon ride.
This series is so wonderful, you get paranormal action, mysteries to be solved, steamy romance, and sarcastic humor. It's perfect to curl up with on a hot or cold night! Are you looking forward to Wolves Of Berlin and Goblins Of Lapland? Have you read any of the other books in the series? Let me know by leaving a comment below. Happy Reading!